Twitter censures people wishing death to Donald Trump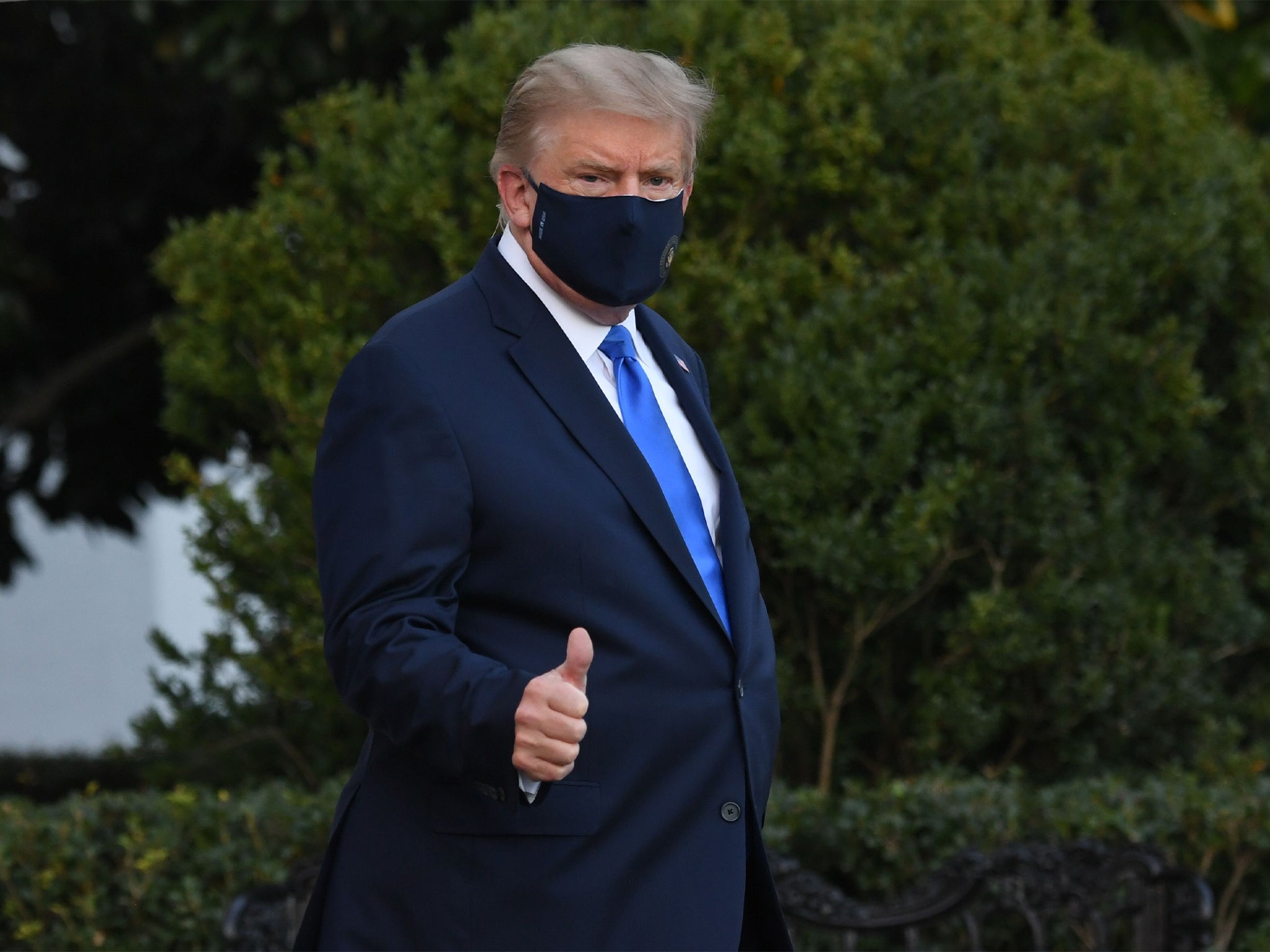 Of course it was too good to be true. Twitter has come in to ruin the party, removing tweets of users hoping that Donald Trump dies of COVID-19 (the illness he's largely responsible for spreading and that he has been adamant in downplaying), under the excuse that "tweets that wish or hope for death, serious bodily harm or fatal disease against anyone are not allowed and will need to be removed":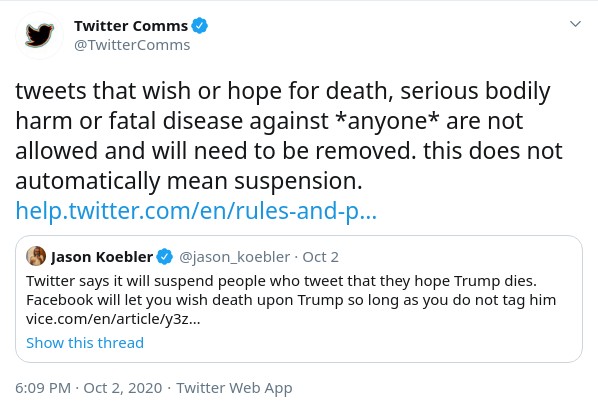 But people haven't taken long to notice the double standard of the move, because firstly, nobody is really "death-threatening" Trump; and secondly, the platform has been known for doing absolutely nothing to help other people who did suffer from persistent harassment and actual death threats, such as Ava DuVernay or the four women from the Democratic party known as "The Squad".
I've myself suffered from harassment on the social network and I can confirm that Twitter's support is the definition of useless and they never even bothered to reply to my reports, but they do jump instantly to defend that who can take them down, even when nobody is really threatening to harm him and it's merely people joking around.
Entire hashtags are now gone after having dominated Twitter's trending topics for the past 2 days, and have been replaced by an isolated #PrayForTrump. The media manipulators at work again.
Below are some screenshots I took of Twitter's TTs on the wake of the news in the morning of October 2nd: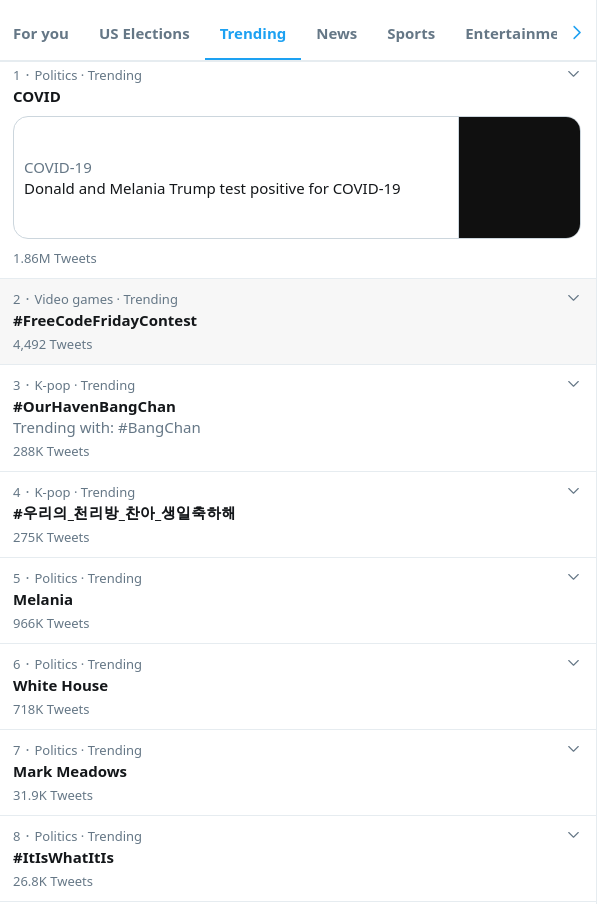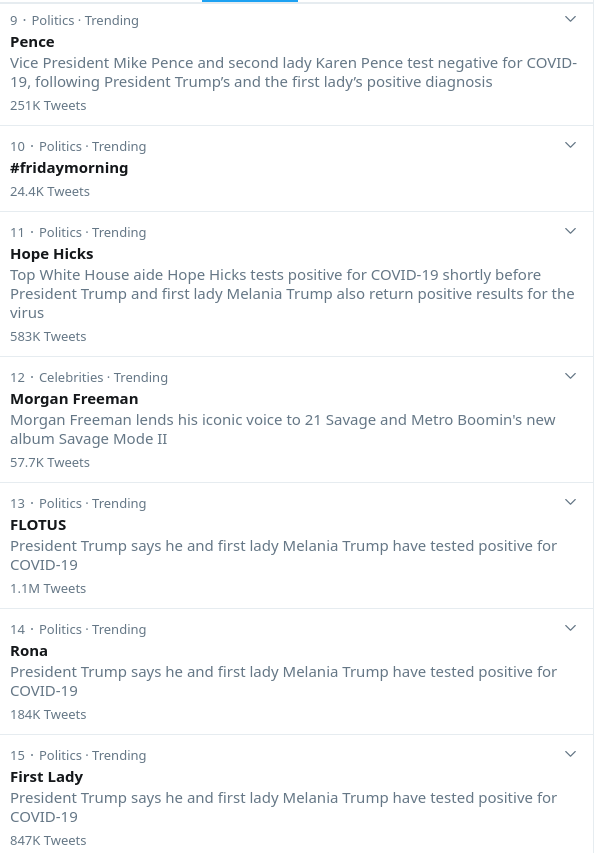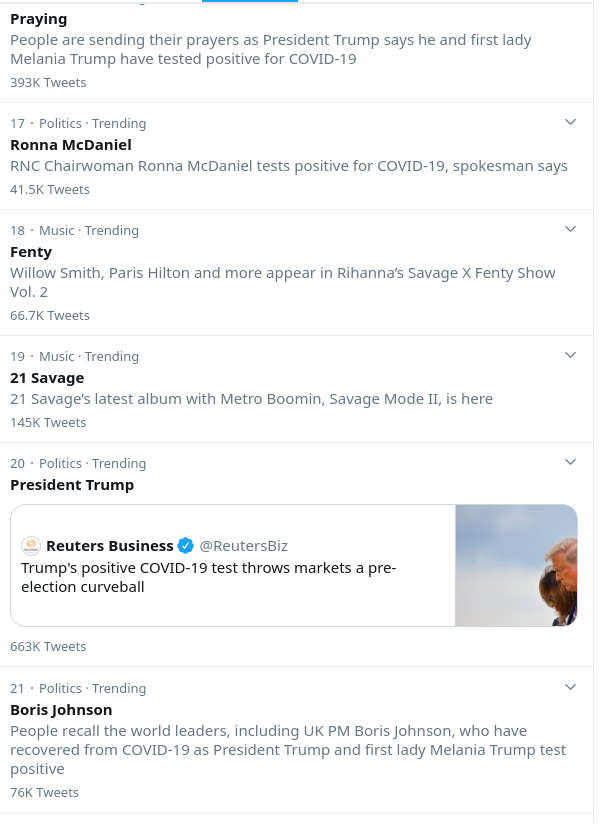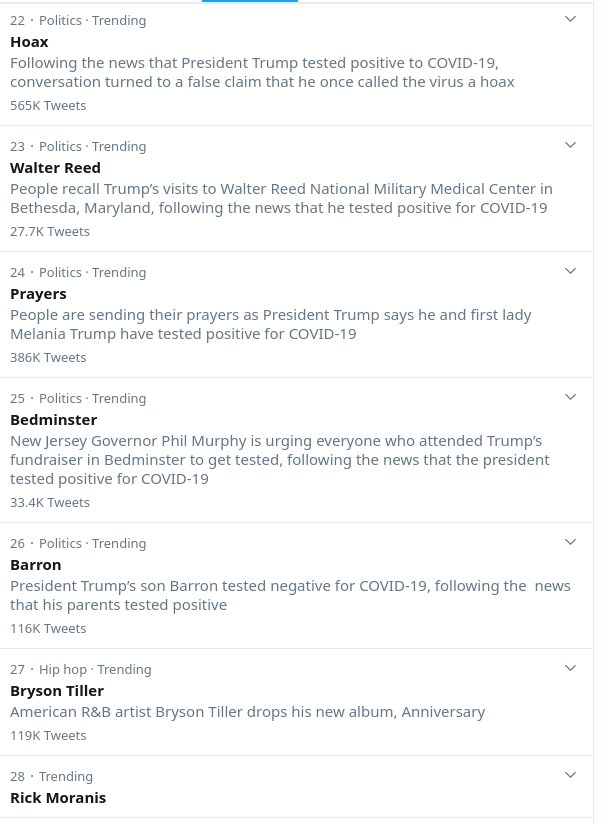 Via: The Independent